Deerwood is proud of its excellent camper to staff ratio of 2:1 and camper to counselor ratio of 3:1. The activities, meals, cabins and trips are well supervised by caring, energetic and qualified staff.
Deerwood was founded by Ferris and Helen Thomsen in 1945 and their philosophy, character and enthusiasm are still evident in the camp today. Lorne & Peter Thomsen, grandsons of the founders, have been directors since 2001.
A big part of Deerwood's enthusiastic and respectful atmosphere is its core of 12 to 14 senior counselors who return year after year, lending maturity, experience and continuity to the program.  Many of the staff in this group are teachers and work and live at camp each summer with their spouses and children, giving Deerwood a true family feel.
This past summer, we had 23 counselors with 10 or more years of experience at Deerwood.
Lorne Thomsen | Camp Director
Lorne is Len's son and grew up at Deerwood as a camper, counselor, trips program coordinator and head counselor. He received his AB in Psychology from Princeton and a Master's in Education from Harvard. Before taking on the year-round camp work, Lorne was a teacher and coach for 11 years in Maryland and Vermont. During the "off-season," Lorne lives in Waterbury Center, Vermont with his wife, Alex, and they love it when their three kids make it back home!
Jeff Barclay | Camp Director
"Barx" started as a camper at Deerwood in 1971 and worked as waterfront director from 2005 to 2021. Until assuming year-round responsibilities for camp in 2022, he was a teacher, coach and administrator at the Maple Street School in Manchester, VT for 19 years. While his office is now "up the hill," Jeff can still keep an eye on the Deerwood waterfront from his home above the boathouse, where he raised three children and lives each summer with his wife, Beth.
Senior Counselors
Ryan Carey
30 years at Deerwood
"RC" oversees our trips program, and when in camp can often be found leading the way at canoeing, kayaking or climbing. Thanks to Ryan, Deerwood boys have dozens of opportunities to get out of camp on day trips, whether hiking, rock climbing, mountain biking or paddling whitewater. He teaches history and lives in Vienna, Austria with his wife, Amy, and their two boys..
Shawn Pistor
42 years at Deerwood
"Mako" can do and has done just about everything at camp. He now serves as one of our waterfront directors along with Jeff Barclay. Shawn is a certified instructor of lifeguards and has trained many of our younger staff. Shawn coaches men's and women's crew at Rollins College.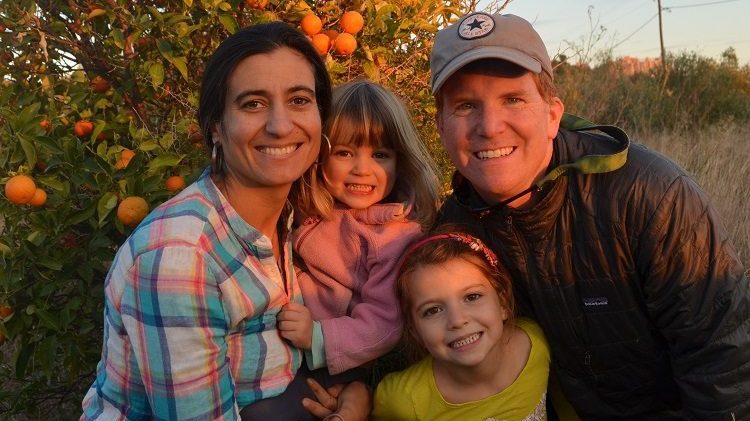 Dan Thomsen
40 years at Deerwood
Dan runs the wood-shop at camp and has also been seen leading quite a few hiking and canoeing trips. In the "off season," he teaches Spanish and coaches lacrosse at The Waynflete School, in Portland Maine where he lives with his wife, Sara, and two daughters.
Cosby Hall
34 years at Deerwood
Cosby spent many summers as the director of our Trips Program and for several years now has worked in the office in the role of Head Counselor. : He teaches social studies and coaches soccer and basketball at Norfolk Academy in Virginia. Along with his wife Price, and their two children, Cosby lives each summer in a cottage at Deerwood named after Price's grandfather.
Andrew Bartlett
21 years at Deerwood
Andrew returned to camp in 2006 for the first time since being a camper in 1981 and has been with us ever since. Andrew works as a head counselor, organizing events and enthusiastically leading us from "Good Morning Deerwood" to putting his cabin to bed with readings of Roald Dahl. During the winter, Andrew teaches and lives at Loomis Chaffee School with his wife and 2 daughters.
Jeff Thomsen
41 years at Deerwood
Jeff is the guy that takes all the great photos that parents and campers love at the final slideshows. When he is not touring camp, he helps coordinate activities and events as a head counselor. In the winter, Jeff is a Physical Education teacher and coach at Providence Day School in Charlotte, North Carolina.
Biff Sutcliffe
53 years at Deerwood
Without Biff, camp couldn't run. He is the handyman extraordinaire, caretaker of the physical plant, and can fix anything from boats to band-saws, docks to drinking fountains. After retiring from teaching and coaching at the Tilton School , Biff and his wife, Jannine, moved to their Deerwood home year-round.
John Williams
15 years at Deerwood
"J-Dubs" helps lead our overnight and day trips program. According to John, "it's the time spent with campers and counselors out in the wilderness, on the front porch of Ty, and at the chapel on Sundays that keeps me coming back to Deerwood year after year." John teaches Humanities and lives in Jackson, Wyoming with his wife, Kate, children, Gussie and Henry, and British Bulldog, Olaf.
Will Burke
17 years at Deerwood
Will grew up at Deerwood as a camper and counselor, is Peter's nephew, and is the first great-grandson of The Big Buck to become a senior counselor. At camp, Will fills in wherever he's needed, often splitting time between trips, canoeing, and sailing. Will graduated from Middlebury College and recently completed a Master's Degree in Earth Sciences at Montana State University. During the off-season he lives in Bozeman, Montana with his wife, Breah. Together, they enjoy mountain biking, skiing, and whitewater boating.
Brooks Johnson
17 years at Deerwood
Brooks is our resident blacksmith and most days can be found hammering away in the Deerwood Forge. In the off-season, Brooks is Dean of Students at the Dublin School in Dublin, NH. He also coaches lacrosse and makes a lot of maple syrup during sugaring season. Also known as "Freeman's dad."
Melissa Jones
12 years at Deerwood
Melissa grew up at Deerwood as daughter of one of our long-time nurses. Melissa organizes and leads our overnight trip program. When in camp, she might be found helping out at waterskiing or working up questions for the Treasure Hunt. Melissa graduated from Bates College and now teaches science in Steamboat Springs.
Harrison Lusty
23 years at Deerwood
Harrison began at Deerwood as a 9-year-old camper. Now he can be found down at the waterfront leading the Deerwood's sailing department. Harrison graduated from Ithaca College and earned his graduate degree from Northeastern University. During the off-season, Harrison splits his time between helping run his family's hotel on the coast of Maine and coaching for Seacoast United Soccer Club.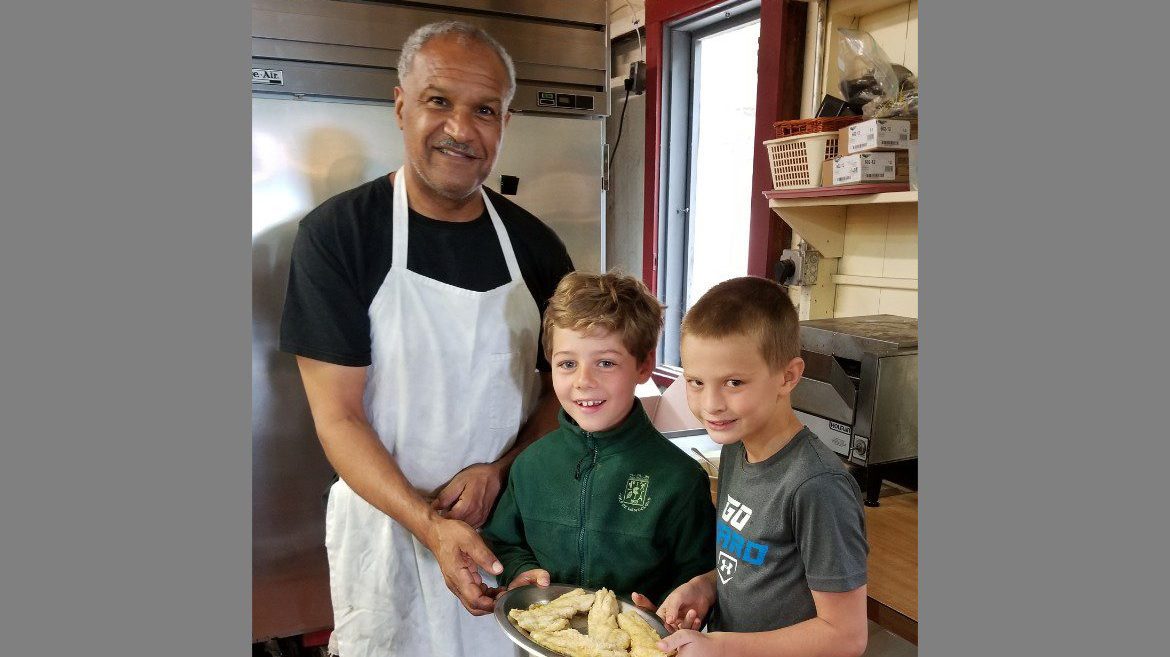 Clarence Williams
42 years at Deerwood
Clarence started at Deerwood as an assistant chef in 1982, and has been our head chef for many years now. During the academic year, Clarence works as a chef at The Holderness School and also finds time to fish, garden and grow vegetables for his salsas and salads. Some of the most common words heard from campers in the summer are "Thank you, Clarence!".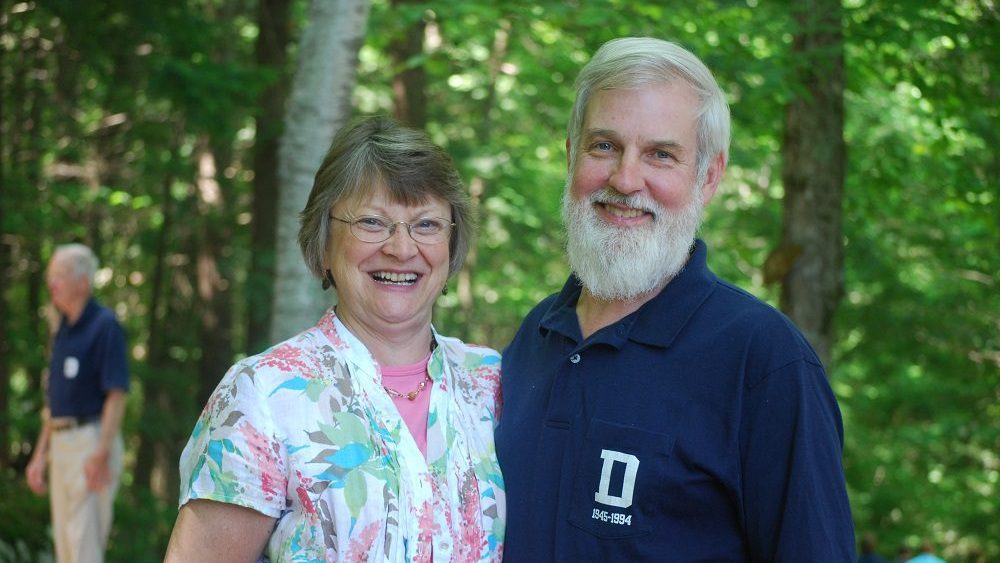 Jannine Sutcliffe
51 years at Deerwood
Jannine worked as our everyday nurse for almost 25 years. Now she heads our nursing staff, trains counselors in CPR and first aid, and is always on call when needed for a consult. Jannine and Biff live at Deerwood year-round.